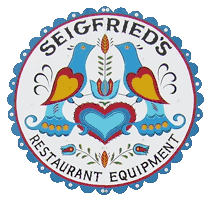 Restaurant Equipment Financing Program
Seigfried's offers restaurant equipment financing through the source of your choice...
We also accept cash, checks and credit cards.
How to Get Extended Disaster Relief with TimePayment
Many of our customers are struggling to find a lender that can help them apply for SBA's Paycheck Protection Program Funding. TimePayment, one of our financing resources, has recently launched a resource center to begin processing these forgivable loans. To get started:
​
1. Learn more about the Paycheck Protection Program
2. Gather all required paperwork and documentation
3. Submit your application now
4. Receive funding, retain employees, and strengthen your business
Fast, dependable equipment financing solutions are provided by Balboa Capital, a technology-driven financing company that simplifies the entire process. After submitting this easy application, you will receive an instant credit decision. All credit scores are considered, and same-day financing of up to $250,000 is available. Balboa Capital is A+ rated by the Better Business Bureau (BBB) and is the trusted financing company of many hundreds of equipment vendors nationwide.
​
(we finance startups)
(we finance any restaurant that's been in business for at least two years)
TimePayment is an award-winning equipment leasing company that specializes in transactions with a selling price starting as low as $500, and up to $100,000. Through our network of over 10,000 independent Vendors, and utilizing our multi-level credit scoring model, we are able to approve a wide range of customers from large corporations to small businesses, including new entities.

TimePayment programs are designed to meet the needs of equipment buyers and sellers with competitive finance solutions for equipment of all types, and support for a broad range of credit profiles.
Our new AAA rate—is for lessees with great credit applying for transactions of $10,000 or higher who have been in business for more than 10 years.
Quick Turnaround
Once you fill out our one-page application, we will have an update for you within a few hours.

Financing Range
BHF can finance any transaction from $3,000 to $5,000,000.

Up to 100% Financing
BHF can finance up to 100% of the total project cost including leasehold improvements, freight charges, and training fees.

Tax Benefits
We can tailor your lease so you can write-off 100% of your monthly payments or you can take advantage of the Section 179 deduction and write off the entire equipment cost up to $500,000 as long as you financed it in that same calendar year.

Flexible Finance Programs
BHF has many programs of which you can choose. Call us today at (888) 853-1325 and a financing specialist can assist you. Click here to see our Programs page.

Simple Application-Only to $150,000
If your financing is less than $150,000 all you need to do is fill out our one-page application and you will have an answer within 24 hours. Apply Now!

For Transactions over $150,000
If you need to finance more than $150,000 all you need to do is send in a commercial package and we can offer you the most competitive rates in the industry.

Commercial Package: completed one-page application, last (2) year's corporate tax returns or audited financials, personal financial statement, and current interim statements.

Offer both Leases or Loans
BHF has the ability to offer both structures including SBA loans. A financing specialist can assist you on which structure makes most sense for your business.

Financing Terms Options
Typically our terms range from 24-84 months. Take a look at our Programs page to see if another structure makes more sense for your business.

Buyout Options
We can structure a $1 buyout, Fair Market Value (FMV), or straight EFA loan

No Restrictions on used equipment

Rates at 5.9%

No money down options

6 months deferred payments available