Commercial Exhaust Hoods
Our Commitment to You
Quality • Value • Service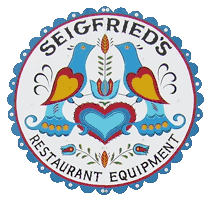 Seigfried's "Your Restaurant Hood Specialist"
Commercial Hood Install

In-House quality, certified technicians

Fully insured installers

Creation of engineered drawings

Permit advice

Competative pricing

Seigfried's stands behind our equipment

FREE SURVEY (NO OBLIGATION)
Seigfried's Restaurant Hood Replacement
We specialize in replacing your out of date galvanized hood with a premade or custom fabricated stainless steel exhaust hood.
Our new Stainless Steel  Hoods meet all current regulations.
Used hoods are an excellent way to replace galvanized hoods.
How can I tell if my Exhaust Hood is Compliant?
If you are in doubt whether your hood is COMPLIANT with the newer code please call us and we will help!
We Install Your premade and existing hoods. Call us for a free in house survey/consultation with no obligation. 717-933-5419
​
Commercial Exhaust Hood Safety and Installation
Your kitchen ventilation system is incredibly important to the safety and functioning of your commercial kitchen, so it is important that it is properly cared for.
Air Ventilation. The ventilation system creates and maintains a balance between air that is taken out and the fresh air that is returned to your kitchen.

Fire Safety. Your exhaust hood offers fire safety due to its fire suppression abilities.

Venting Placement. It is important that air is able to move through the duct work effectively so the positioning of the venting equipment requires thoughtful placement by a professional. The ventilation system removes contaminates from the kitchen via the exhaust fan and is then replaced by fresh air.

Proper Cleaning. Be sure to reduce the risk of grease fire by giving your exhaust hood a proper cleaning, being careful to keep it to fire code standard. This is important not only for worker safety but also so you remain in compliance with your insurance company, health departments, and fire inspectors.