CUSTOM COMMERCIAL KITCHEN DESIGN
How Does the Commercial Kitchen Design Process Work?
Our Sales Professionals will help you through your entire Commercial Kitchen design process with architectural prints and mechanical drawings. Tell us a little about your desired menu and clientele. We will start by recommending the equipment to meet your needs while complying with the authorities having jurisdiction.
A Compliant Floor plan may be sketched to give you options on how to best fit your required equipment into the space you have. This ensures that your staff can work safely and efficiently.
An Efficient Commercial Kitchen must have the proper "flow." With over 43 years of experience, you can trust our straight forward advice on what will work and what will cause problems down the road.
​
Your Budget also plays a large role in this process. For those on a tight budget; we can piece in, or supply your restaurant entirely with used Hoods and Equipment.
​
FREE Initial Consultation
Simple Floor Plan - no charge
Full Design Layout - charges apply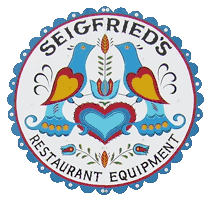 Sample Commercial Kitchen Design
Our client came to us with a blank canvas as you see below. Please click through to see our fit out for their beautiful new restaurant.
architectural-commercial-kitchen
architectural-commercial-kitchen
architectural-commercial-design
architectural-commercial-kitchen